this is what the packaging looks like (: it was pretty so i kept it!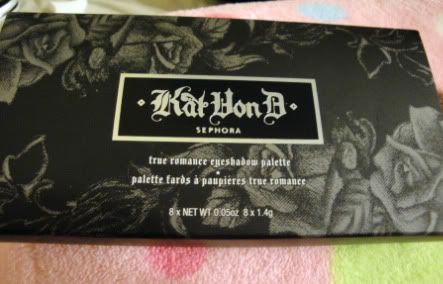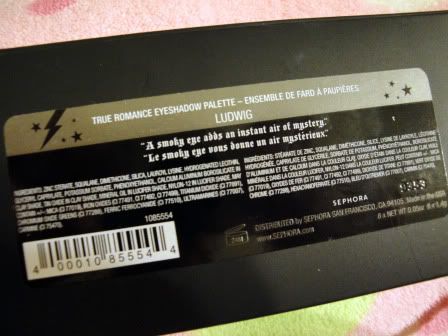 now for the inside!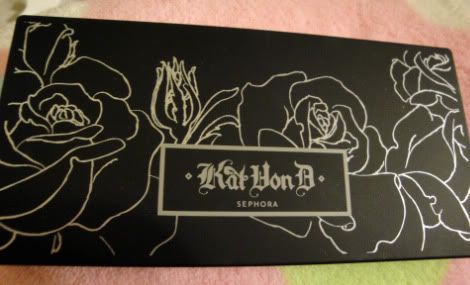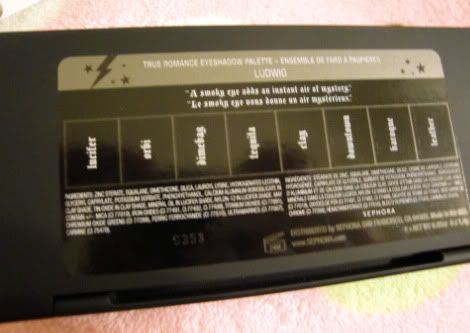 the colors!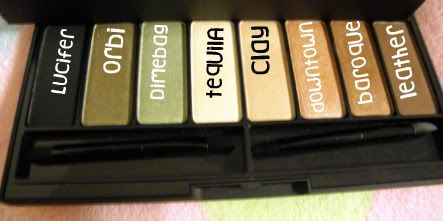 swatches without primer! (i used the udpp!)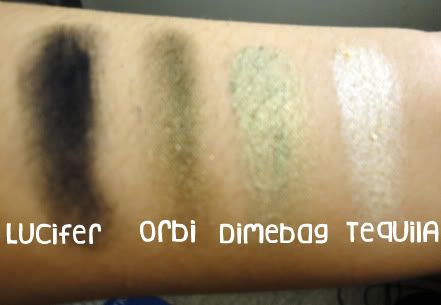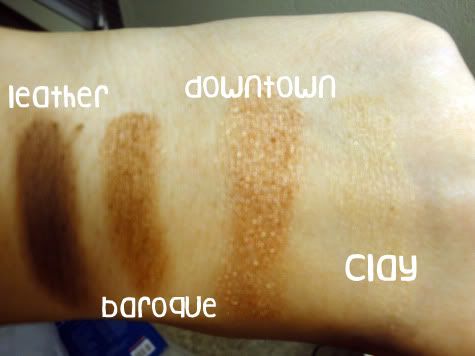 swatches with the udpp!
RETAIL PRICE: 34$ USD
only found at SEPHORA!
okay since you've seen all the pics!
now are you ready for the review??!!
PROS:
highly pigmented
worth the money
velvety smooth
easy to apply
easy to blend
CONS:
they can me very powdery, so if you dip in to hard, you will make a total mess!
some of the shadows if not apply carefully, it can look blotchy and cakey.
BEWARE: its shimmery! not with chunks of glitter. but i dont mind, so i dont count it as a bad thing. but if you dont like shimmery eyeshadows, probably all the KAT VON D palettes are not for you :(
RATE:
Product: ♥♥♥/♥♥♥♥♥
Value: ♥♥♥/♥♥♥♥♥
Ease of Use: ♥♥/♥♥♥♥♥
Packaging: ♥♥♥♥/♥♥♥♥♥
Overall: ♥♥♥/♥♥♥♥♥
from the sephora website! it might give you a more detailed idea of the color.
Lucifer (matte charcoal black)
Orbi (golden green shimmer)
Dimebag (metallic lime green)
Clay (beige with gold glitter)
Tequila (metallic cornsilk shimmer)
Downtown (metallic light copper shimmer)
Baroque (golden bronze shimmer)
Leather (deep chocolate brown sheen)
and two brush tips applicator which means that it is travel friendly, if you have this you wont really need to bring a brush with you. but i always bring mine anyways, but the brushes is synthetic, and really soft!
thanks for requesting! youtube user: LinhLinh <3