I just randomly thought of this idea. I tweeted awhile back about this necklace. And I think its great thing to have as couples.. you know? Its not an obvious necklace, where as a half heart kind, which is not always fun for the guys to wear. I thought of just selling this during any kind of holiday. But if high demand, i can always have it available :)
Im gonna have this for sale for 25$USD.
>>sorry for the crappy pic, it was taken from my phone. this is the only picture that i have of the matte finish one.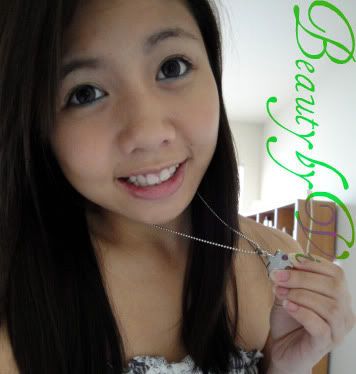 i have the glossy finished one.
Its a two piece necklace.
What you will recieve?
Of course the Two Stainless Steel Pieces of puzzles, one polished and the other matte finishing. Two Stainless Steel beaded necklace. (One beaded necklace is thinner than the other, hence the thinner one is the girls). And it will come nicely packaged with a black velvet pouch. I also find that you can engrave it if you want because of the flat surface, maybe at your local engraver? idk, but i go to Things Remembered to get items engraved. (Measurements: Each puzzle piece 23mm / 7/8" (W) x 22mm / 7/8" (L)) You can also order a gift box which is 5$ extra.

the paypal button below is
STRICTLY FOR US BUYERS ONLY
with no gift box included. if you want the gift box please
email directly
.
FOR INTERNATIONAL BUYERS
: please email me directly, because shipping charges varies.
i ship worldwide :D
So this is something that was suppose to be totally RANDOM :D, but i thought it totally fitted this blog post. :]
So, when i went back watching some of the old episodes of Bones, Temperance and Booth was talking about this, and overall I thought the idea was adorable, so i just wanted to share it! :)
The story about soulmates, presented by Aristophanes in Plato's Symposium, is that humans originally consisted of
four arms
,
four legs
, and a single head made of
two faces
, but Zeus feared their power and
split
them all in
half
, condemning them to spend their lives
searching
for the
other half
to
complete
themselves. I thought this was something really cute? IDK, I'm WEIRD LOL DONT JUDGE :D