the video, if you want to check it out! :D
so as promised the pics and swatches!
oh i almost forgot, in the video i forgot to show two items!
one of the things i forgot to show is the elf face kabuki! its seriously the softest thing ever!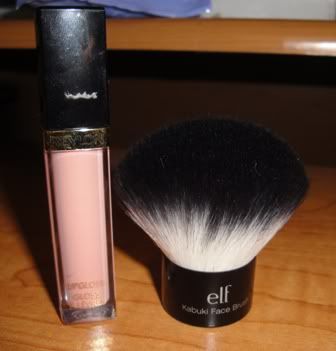 the lipgloss is there to compare the size. its to give you an idea of how small it is!
the elf studio brush set. i really recommend this! its good for starting out on brushes!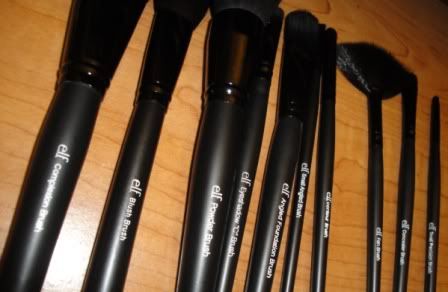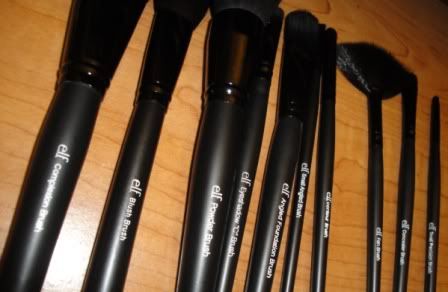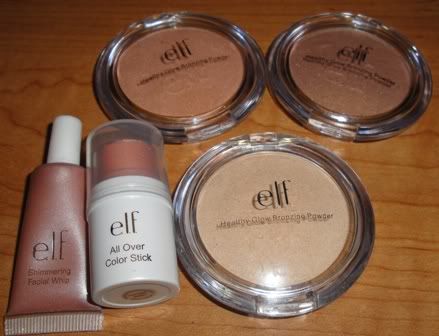 Shimmering Facial Whip in Citrus (which also smells like orange! how ironic LOL)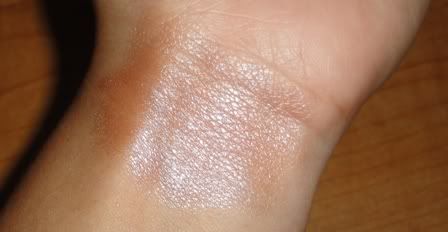 this is what it looks like when its blended out.
All over color stick in Golden Peach (this also smells like oranges!) i reallly like this as a highlight! it fits my criteria.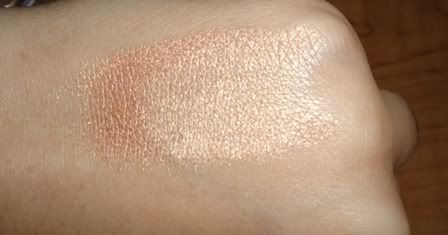 The Healthy Glow Bronzing Powder in Luminance, Sun Kissed, Sun Tanned. Be careful, because they are really powdery so you can accidentally dig into the product and make a huge powdery mess!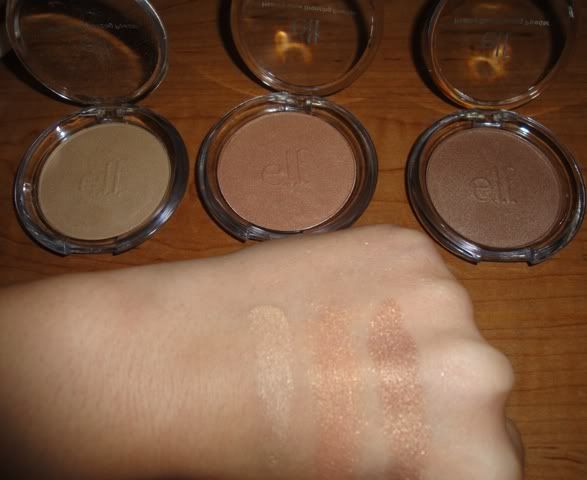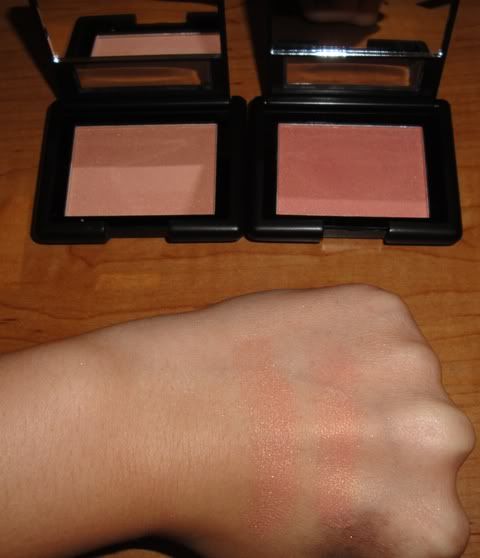 The Studio Line Blushes. In Peachykeen and Candid Coral. These kinda disappointed me, i actually had high hopes for these. the blushes are not pigmented at all. :(
I forgot to take pictures of the other things (i will post up pics later for the tarte palette! :D), but now on to the Nars,
the other product i forgot to show you is the NARS Hungry Heart! The white side is like albatross which is another reason why i didnt choose it.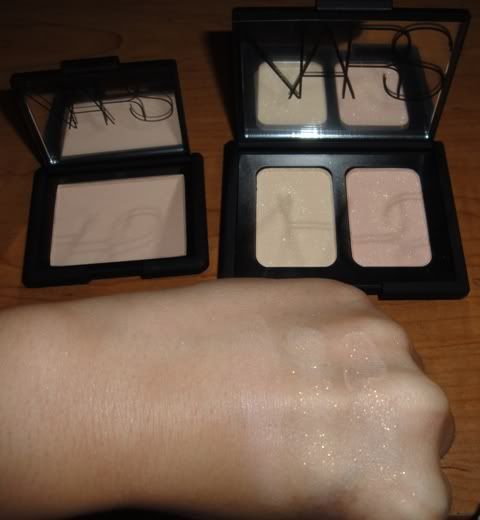 NARS Nico | NARS Hungry Heart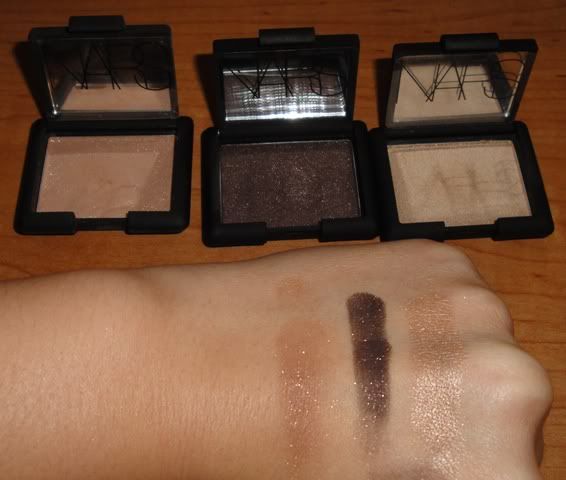 NARS Voyage | NARS Mekong | NARS Cyprus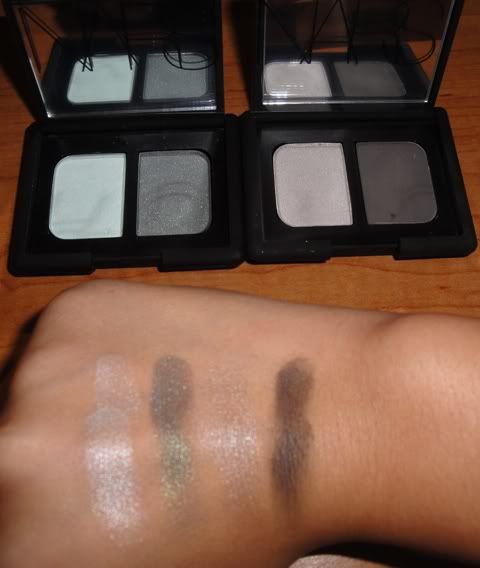 NARS Cleo | NARS Paris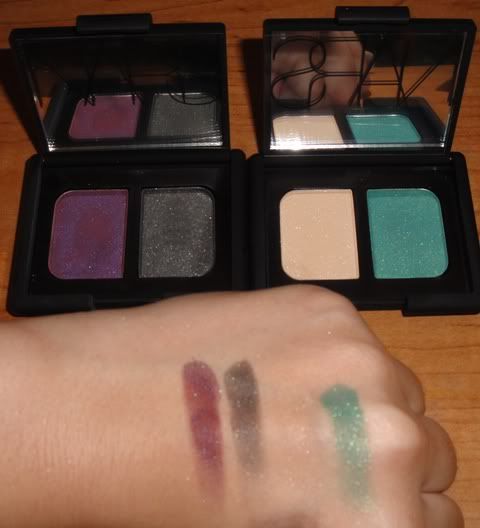 NARS Eurydice | NARS Misfit (these two are my faves!)